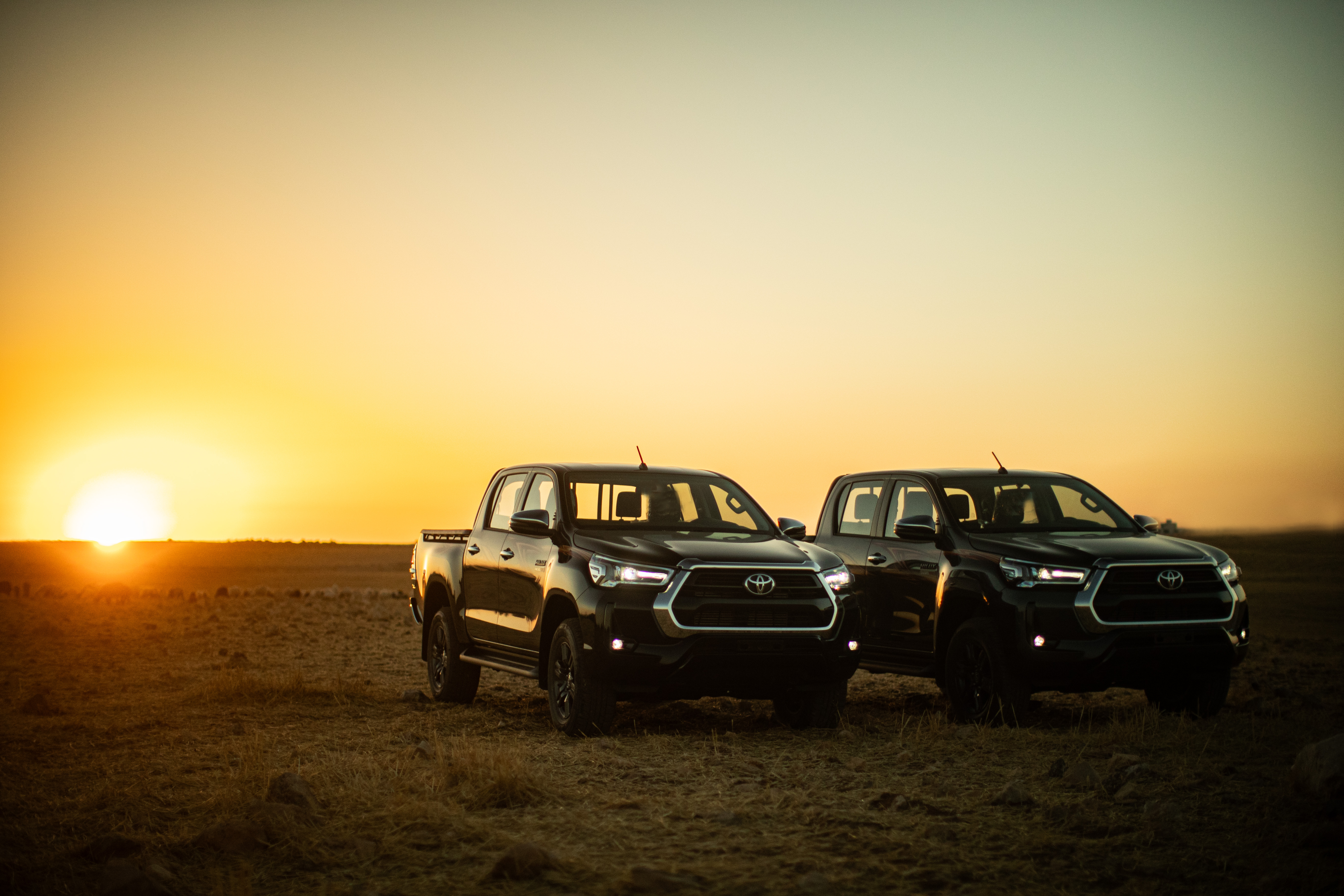 As you consider your next vehicle purchase, Toyota Hilux 2023 emerges as an invincible contender. Celebrated for its unparalleled durability, reliability and off-roading prowess, it remains the go-to choice for discerning drivers in search of a steadfast companion for both work and leisure.
Toyota Hilux's distinction lies in its adaptability across diverse driving terrains, its generously spacious interiors, and its practical smart features, not to mention its unwavering reputation as a top-tier pick-up truck in terms of sturdiness, power, and payload.
Here are the top five Toyota Hilux 2023 features redefining excellence: 
1.Toyota Hilux: Unyielding Strength and Dependability

Toyota Hilux reigns as one of the most tenacious and trustworthy pick-up trucks available. Designed to perfection, its legacy is synonymous with long-lasting value. Whether for daily commutes or adventurous escapades, it is engineered to endure rigorous usage and challenging environments.
 This legacy of durability is not merely a claim. In fact, Hilux's indestructibility was vividly proven on the renowned automotive TV show, Top Gear. During one of their episodes, Toyota Hilux was put to the ultimate test by the Top Gear team, who set out on a mission to destroy a Hilux pick-up truck by subjecting it to an extreme challenge: surviving a building demolition. In a testament to its sheer resilience, the Hilux not only endured the ordeal but emerged completely operational, proving its truly unyielding and robust nature.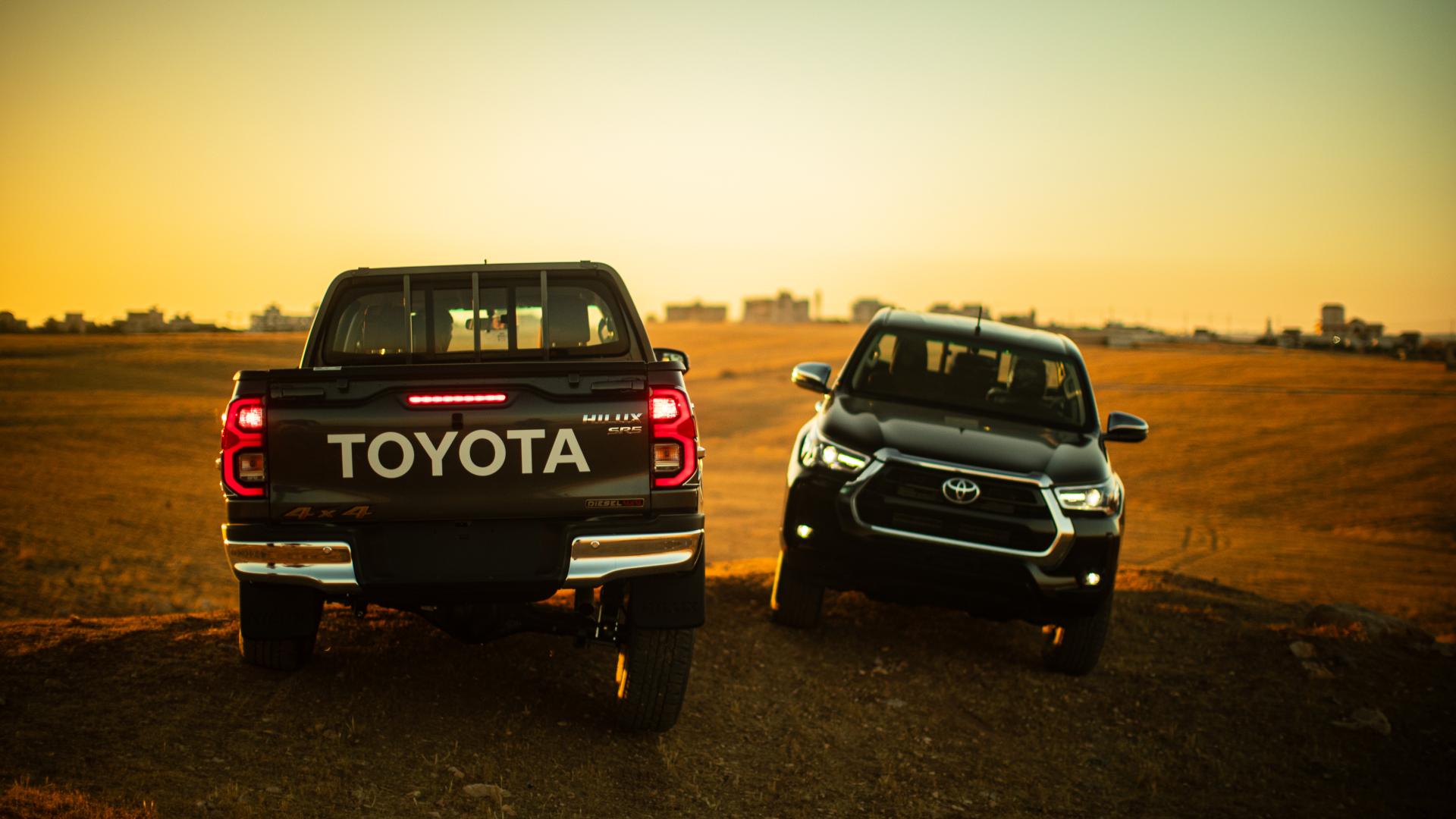 2. Toyota Hilux: Off-Road Mastery

For those passionate about venturing off the beaten path, Toyota Hilux remains an unbeatable option. Navigating treacherous terrains, steep slopes, and uneven grounds, it is resilient against jolts and judders. A revamped suspension system delivers a comfortable ride akin to luxury vehicles, making it a prime pick for sports and outdoor activities.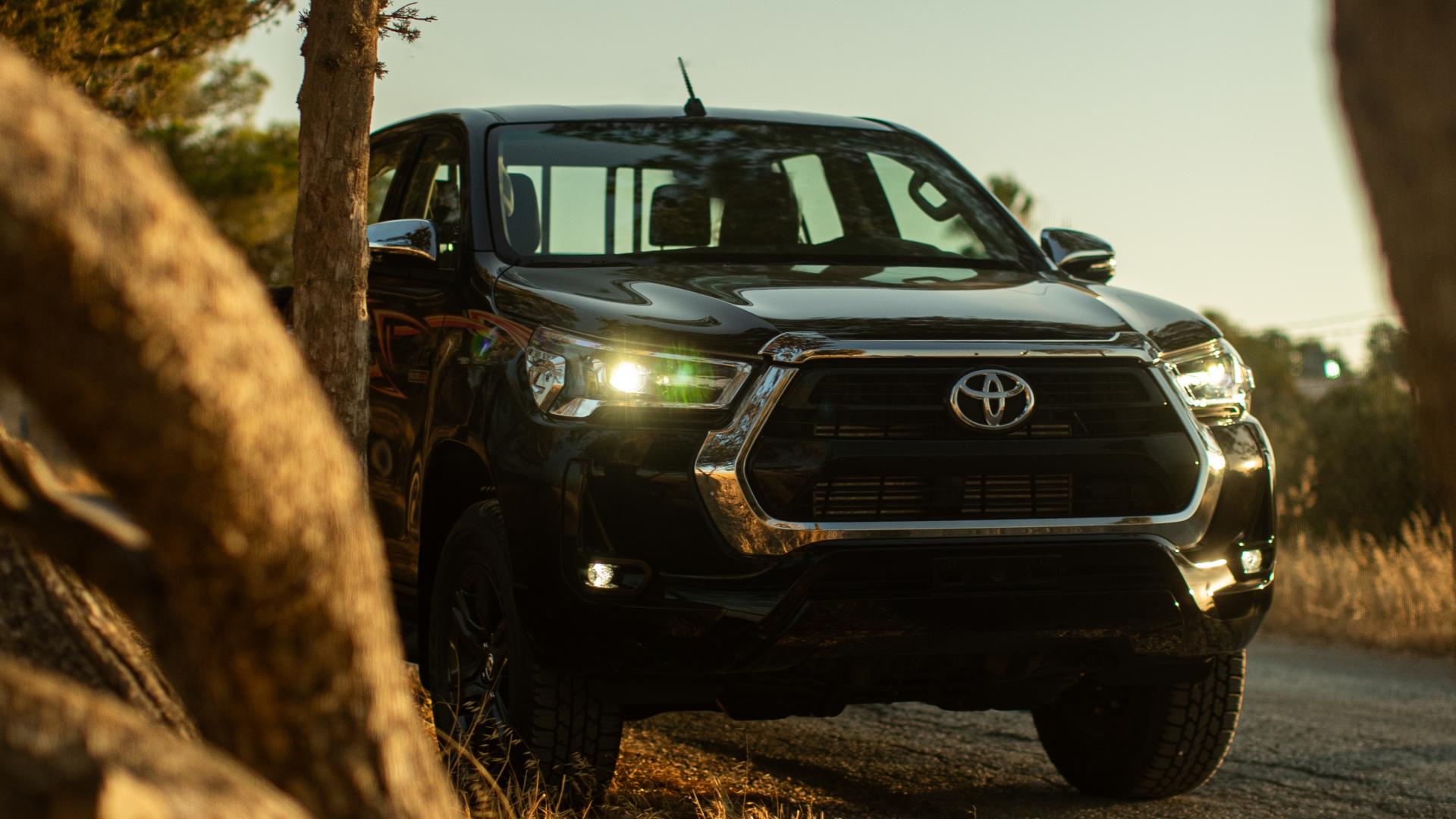 Specifications of Toyota Hilux models available in Jordan:
3. What are the Advanced Safety and Security features on the Toyota Hilux? 
Safety isn't just a feature; it's a promise with Toyota. The Hilux pick-up truck boasts cutting-edge safety features like the Vehicle Stability Control (VSC) and Anti-Lock Braking System (ABS), in addition to an advanced anti-theft alarm system (immobilizer) that stands guard.  In the unlikely event of an accident, SRS airbags are poised for deployment.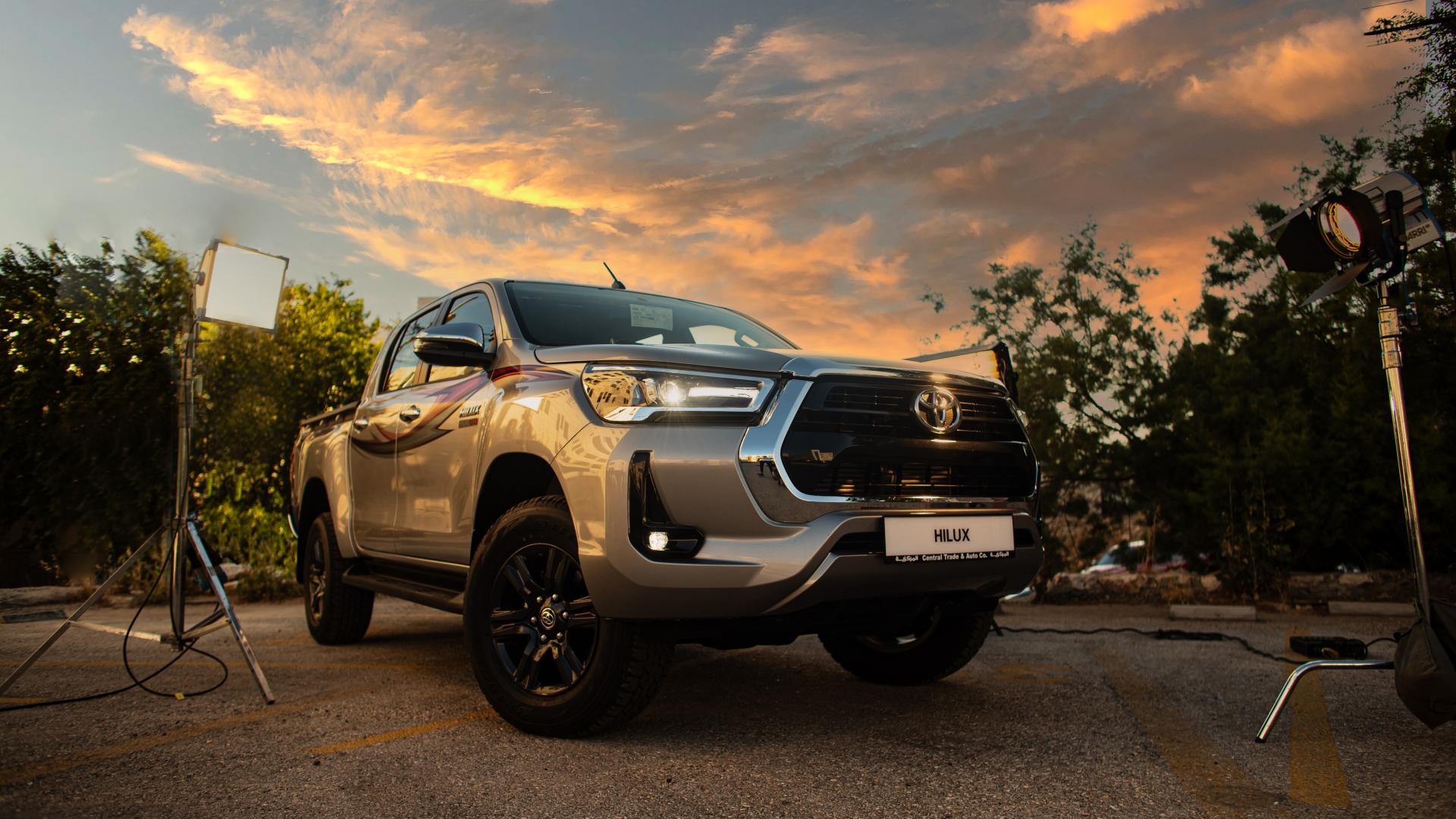 4. Toyota Hilux: Driving Euphoria and Luxe Comfort.
Bearing a commanding aura, Toyota Hilux promises a spacious interior boasting luxury and cutting-edge features that make driving more enjoyable and relaxing. With an 8-inch touchscreen and a superior sound system at your fingertips, every journey transforms into an immersive experience.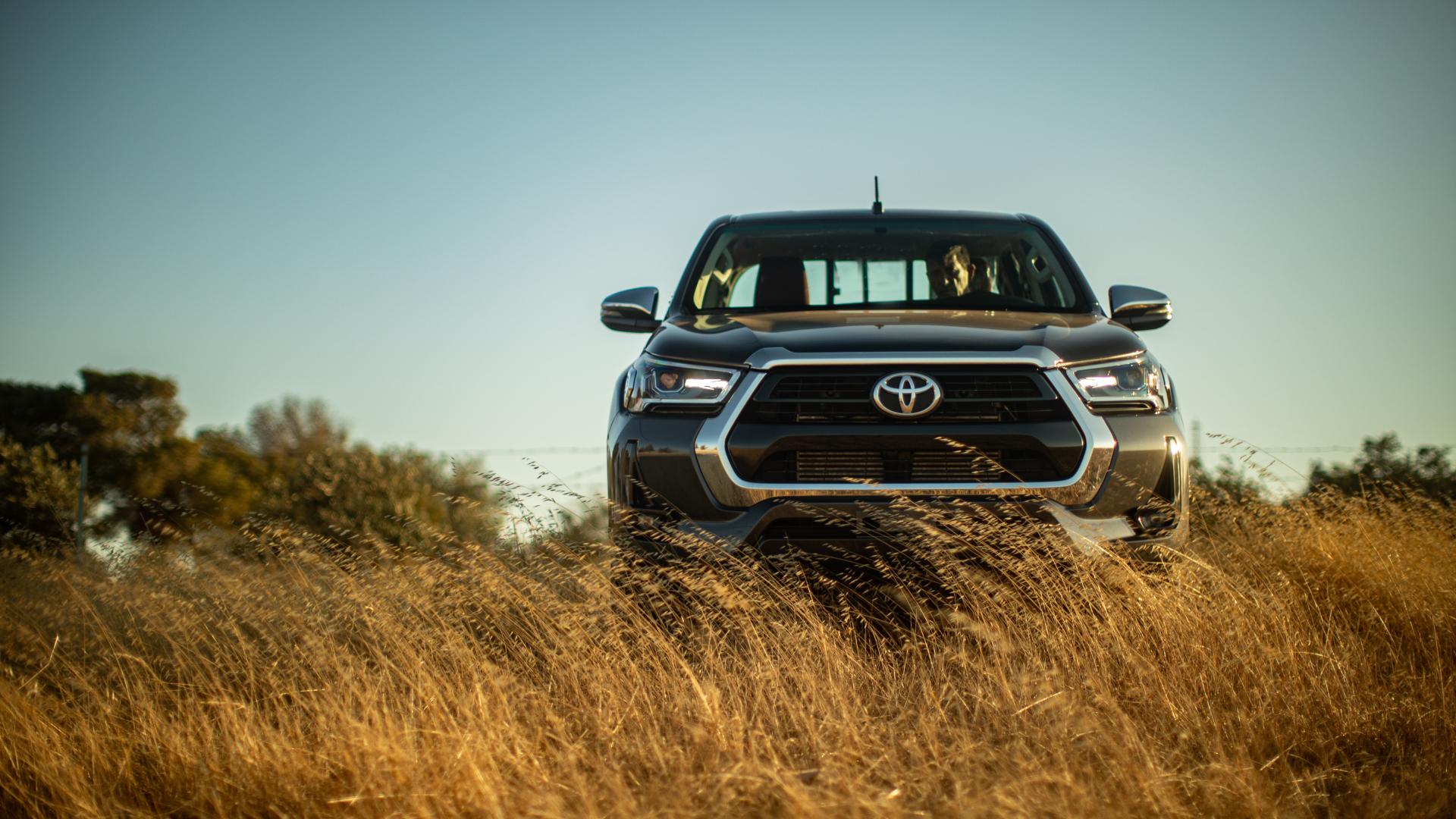 5. Toyota Hilux: High Resale Value
Toyota Hilux isn't just a vehicle; it's a wise investment. Its high resale value ensures that should you ever decide to part ways, you're very likely to fetch a premium over its counterparts. 
In conclusion, if you're on the hunt for a formidable, tech-laden pick-up truck that guarantees exhilarating performance, unmatched safety, and enduring value, Toyota Hilux is for you. 
Visit our Markazia Toyota showroom on Mecca Street and learn more about Toyota Hilux lineup, price, and experience or call us at 065508060
Frequently Asked Questions: 
Is the Toyota Hilux a reliable vehicle?
 Yes. Toyota's lineage of vehicles epitomizes reliability and resilience, and Toyota Hilux stands as testament to this legacy. 
 
Is Toyota Hilux a luxury vehicle? 
While the name "Hilux" echoes high luxury, this vehicle doesn't squarely fit the conventional definition of the term. Its primary design ethos is rooted in robust performance and resilience, especially suited for off-road terrains and demanding use. That said, certain Toyota Hilux models are fitted with what many deem as luxury appointments: from sophisticated infotainment systems and expansive touchscreens to plush leather seating and cutting-edge safety features.
 
What sets Toyota pick-up trucks apart? 
Toyota's esteemed reputation as a global automotive leader is testament to the unparalleled quality of its vehicles, including the revered Toyota Hilux. There is a myriad of factors that elevate Toyota trucks above the rest: unmatched reliability, formidable performance, cutting-edge technological integrations, and impressive resale value, among other standout attributes.
 
How powerful is Toyota Hilux?
 Toyota Hilux offers a diverse engine lineup, each variant exemplifying power, especially when driving on difficult roads, steep slopes, and uneven surfaces.
 
Is Toyota Hilux a car or a van? 
Toyota Hilux proudly dons the 'pick-up truck' label, designed with a spacious open rear for cargo and equipment. As a category frontrunner, the vehicle embodies rugged utility.