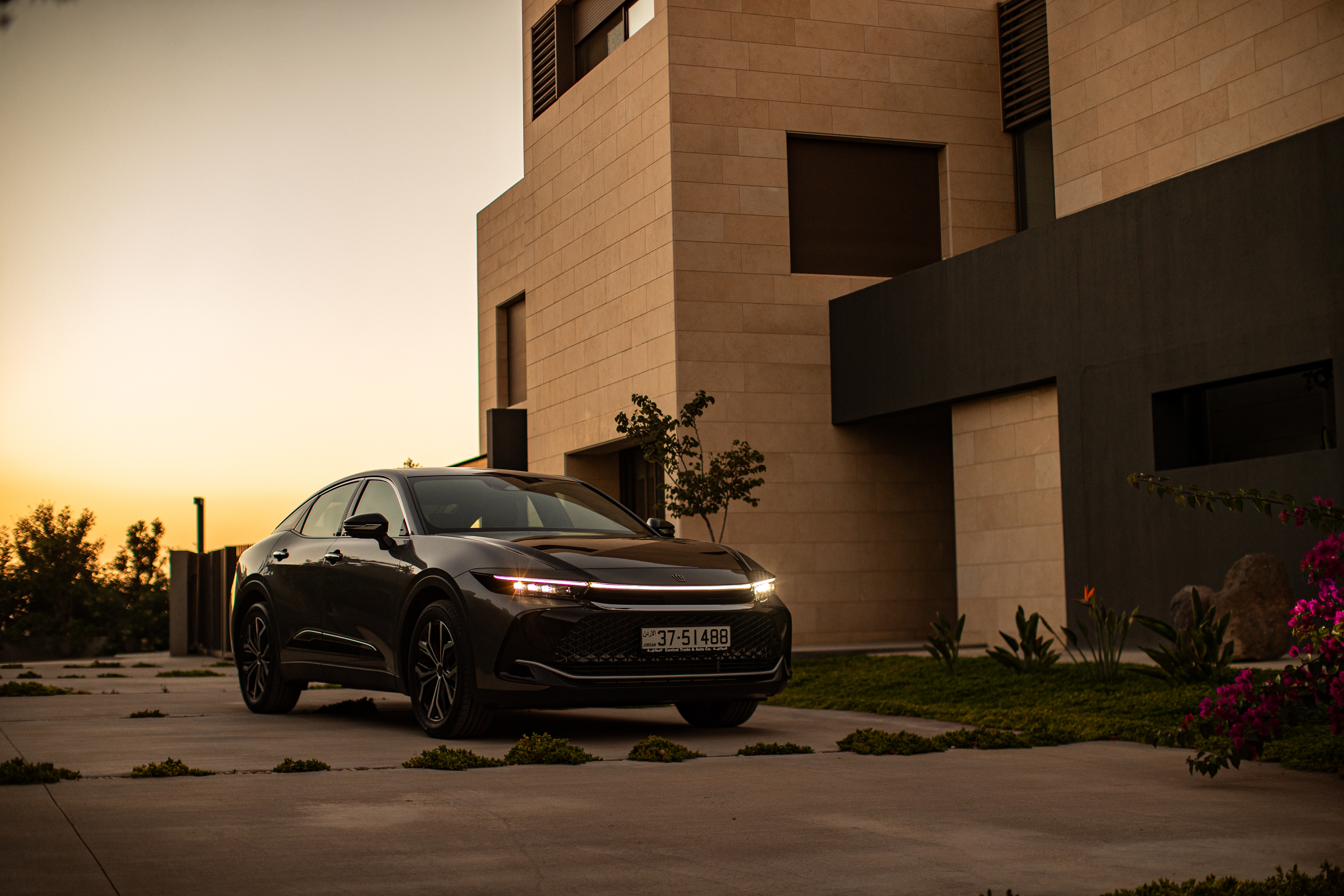 The legendary Toyota is back again, turning heads with an alluring combination of elegance and innovation with the Toyota Crown 2023. The flagship vehicle has been reintroduced with an outstanding design exuding bold luxury, pioneering technology and exceptional performance, leaving an indelible mark on your driving experience. Here are five remarkable features that restate the Toyota Crown 2023 as a true automotive legend.
Immerse in the Unmatched Elegance and Design of the Toyota Crown 
The Toyota Crown 2023 captivates with its attractive exterior characterized by simplicity and sleek modernity, harmonizing seamlessly with premium-quality specs. Perfect for everyone, it boasts a unique height, providing a better view of the road, easy entry and exit and meticulous attention to detail. The vehicle also comes equipped with a Daytime Running Light System that makes it stand out on the road, alongside numerous other distinctive aesthetic and functional features.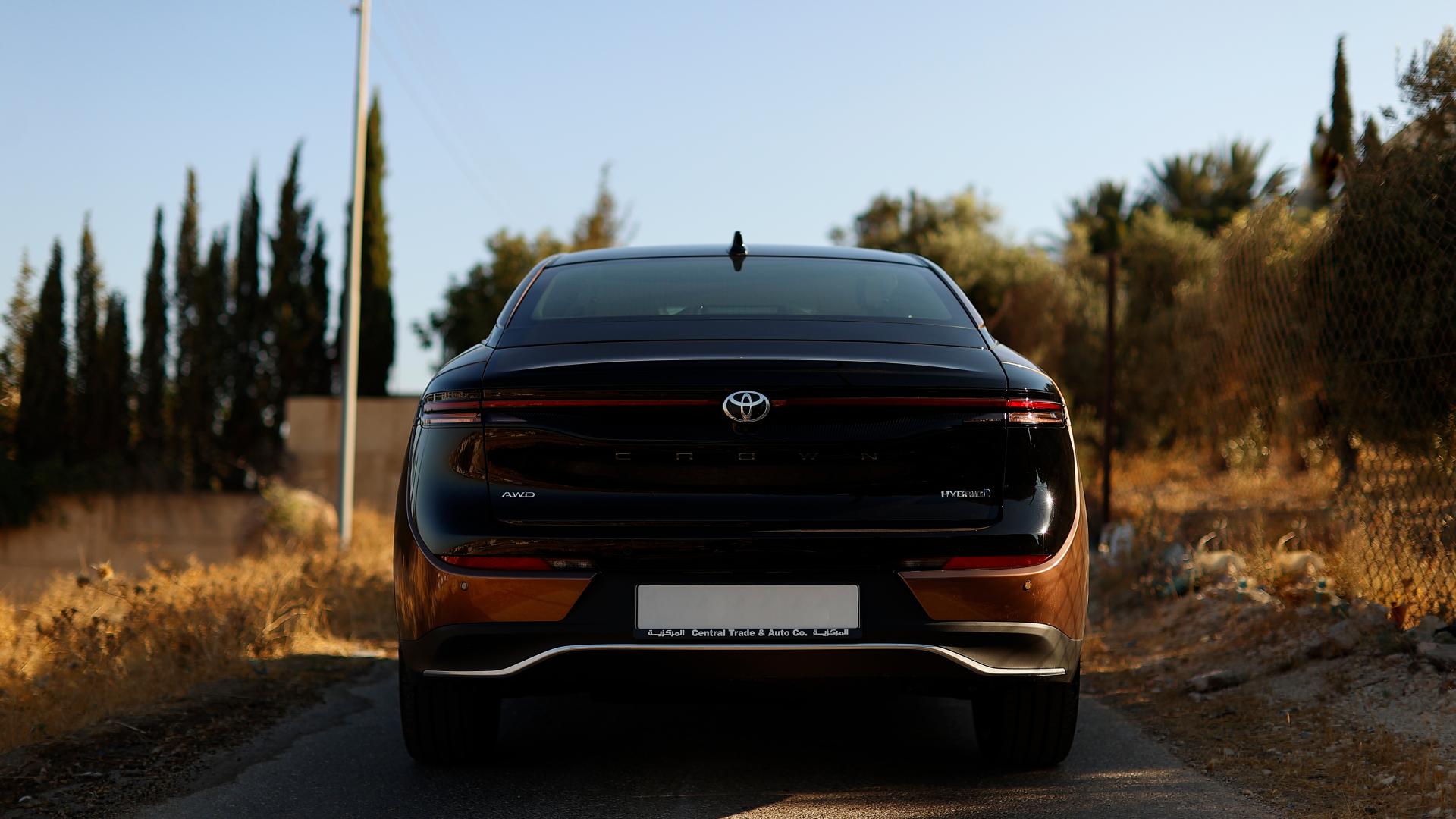 Experience the Cutting-Edge Technologies of the Toyota Crown 
The new Toyota Crown offers both driver and passenger various tech features for an exceptional experience, pairing with the highest standards of luxury, elegance, and practical performance. These encompass a 12.3-inch touchscreen multimedia system with Apple CarPlay® and Android Auto™ compatibility; a 12.3-inch TFT color meter allowing users to choose from 12 patterns to suit their preference; color head-up display (HUD); dual-zone automatic air conditioning system with rear AC vents; 11-speaker JBL surround sound system; panoramic roof; multi-adjustable power and ventilated front seats and 60/40 split and reclining rear seats. For added convenience, the new Toyota Crown is equipped with a hands-free, electrically powered trunk that can be activated using a foot-operated system when the user's hands are full.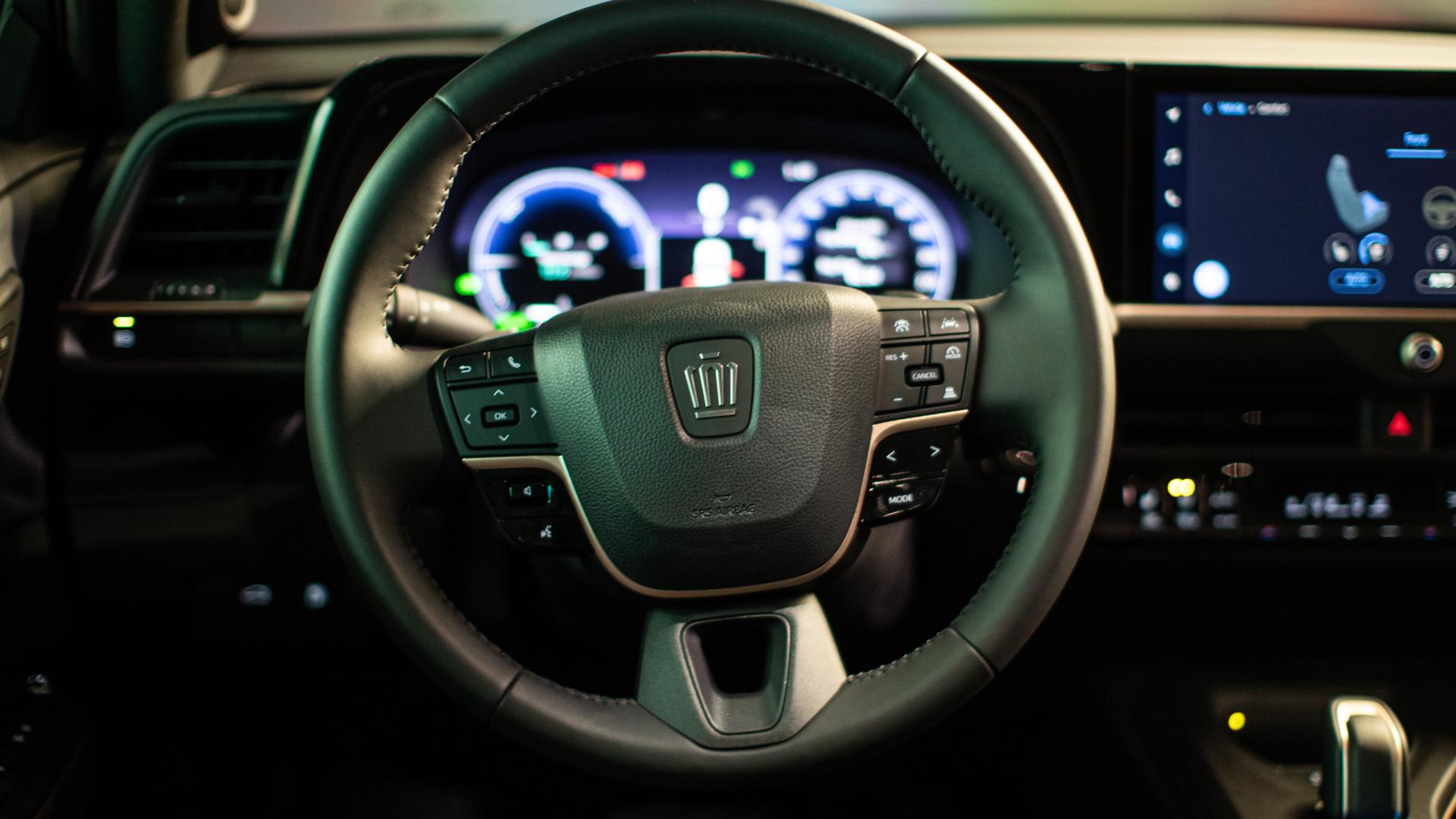 Discover the Mighty Performance of the Toyota Crown 
To achieve powerful performance and a more exciting driving style, the Toyota Crown 2023 comes exclusively with a choice of two environmentally friendly powertrains. The first hybrid electric powertrain comprises a front electric motor and a 2.4-liter inline four-cylinder turbo engine, mated with direct shift six-speed automatic transmission. A rear wheel eAxle, including a high-output, water-cooled electric motor, is coupled with the hybrid electric system to transmit force to the four wheels directly. These deliver a thrilling throttle response, linear acceleration throughout the power band and a combined power of 345 hp. 
The second hybrid-electric powertrain consists of two electric motors and a 2.5-liter four-cylinder petrol engine, generating a total power of 222 hp. The hybrid-electric system - paired with Electric Continuously Variable Transmission (e-CVT) - achieves the lowest fuel efficiency, with a consumption rate of 21.6 km/l, elevating the driving experience to new levels.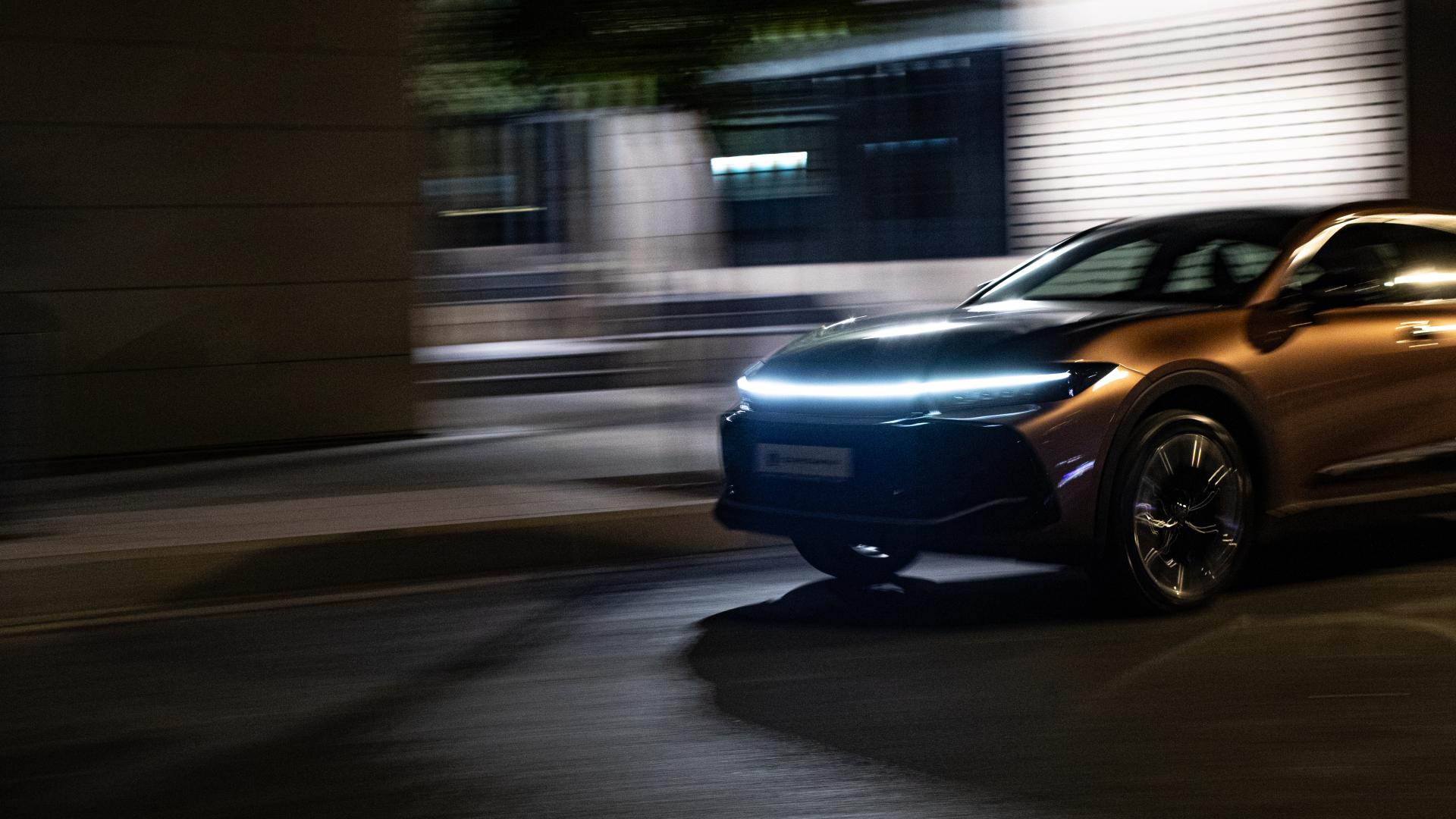 Safety Comes First with the Toyota Crown 
As with all Toyota cars, safety is a top priority for the new Toyota Crown. Both drivers and passengers can enjoy complete comfort and peace of mind, thanks to Toyota Safety Sense - an advanced safety and driver assistance system that includes a Pre-Collision System (PCS) with an expanded detection range for vehicles, pedestrians, cyclists, and motorcycles - together with Toyota's first-ever Safe Exit Assist (SEA), which uses the Blind Spot Monitor (BSM) to help prevent accidents. 
The Toyota Crown 2023 also features eight SRS airbags, Vehicle Stability Control (VSC), Anti-lock Braking System (ABS), Electronic Brakeforce Distribution (EBD), Panoramic View Monitor (PVM), Hill-Start Assist Control (HAC) and much more.
Explore Customization Options for the Toyota Crown
 In addition to the choice between the two environmentally friendly powertrains mentioned earlier, Toyota offers a wide range of customization options for the Toyota Crown 2023 and its different parts. However, the availability of these options may vary depending on your region and model. Markazia Toyota - the exclusive distributor of Toyota cars in Jordan - can provide you with updated information regarding the customization possibilities for the Toyota Crown. 
Moreover, the Toyota Crown 2023 interior presents an extensive array of accessories for personalization. Regarding the exterior, the model is available in a diverse range of colors to suit varying preferences.
Given this plethora of features, the new Toyota Crown 2023 stands as an exceptional vehicle, redefining the standard for luxury sedans. Thanks to its appealing design, advanced technology, robust performance options and strong emphasis on safety, the Toyota Crown 2023 establishes a new benchmark for practical luxury within the automotive arena. 
Book your Toyota Crown test drive today and step into a world of unmatched sophistication and performance. Experience the seamless blend of luxury, state-of-the-art technology and unparalleled comfort the Toyota Crown has to offer. Don't miss this chance to discover firsthand the exceptional driving experience that awaits you; contact us today and elevate your driving journey to new heights with the extraordinary Toyota Crown.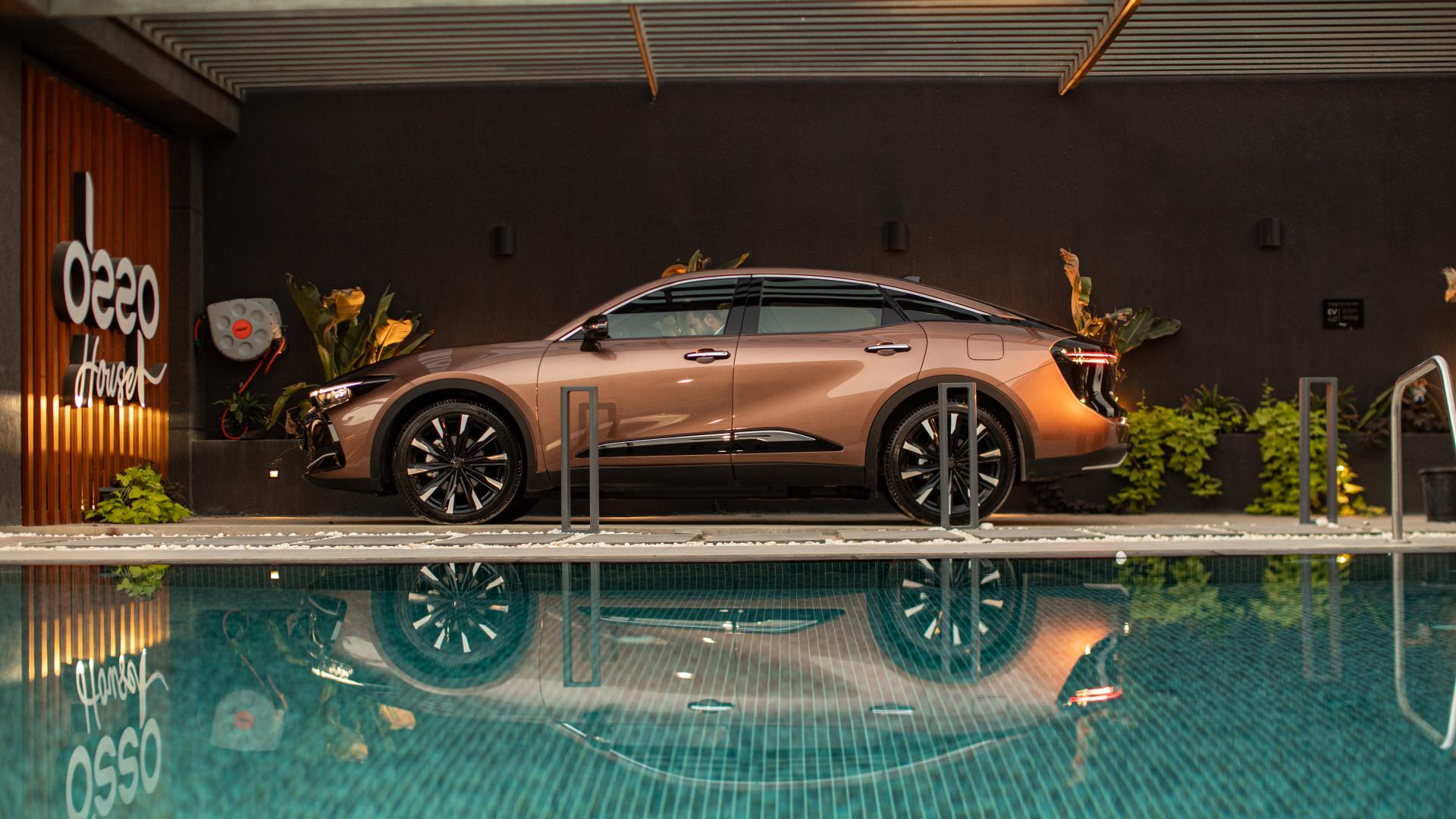 Frequently Asked Questions
Are different models of the classic Toyota Crown available? 
With a rich heritage dating back to the 1950s and as a beloved car around the world, fifteen different generations of the classic Toyota Crown are available in the Middle East. The Toyota Crown 2023 marks the sixteenth generation of this prestigious vehicle.
What makes the classic Toyota Crown a collector's item? 
The Crown first debuted in 1955 as the 'Toyopet Crown' - Toyota's first mass-produced passenger vehicle. When the first generation was launched, the Crown came to symbolize 'innovation' and 'pushing the limit' within Toyota. Since then, it has gained recognition in Japan as Toyota's premium sedan and has become the first Japanese sedan to reach the Middle East in 1960, last being sold in the region in 2000.
Are there any modern features in the classic Toyota Crown? 
Classic Toyota Crown cars are known for their elegant and simple classic design, coupled with the latest technologies available at the time of their manufacture. This makes them appealing to individuals seeking a distinctive classic driving experience, valuing timeless aesthetics and minimalism despite not having the multitude of features found in new Toyota cars.
How can I purchase a classic Toyota Crown in Jordan?
Markazia Toyota invites customers to visit its Toyota showroom on Mecca Street in Amman to inquire about Toyota cars and explore the diverse lineup of Toyota models.
What sets the classic Toyota Crown apart from other vehicles? 
The Toyota Crown boasts a rich legacy dating back to the 1950s and has consistently been at the forefront of automotive innovation across its previous fifteen generations. With a commitment to incorporating state-of-the-art technologies and a focus on the core principles of 'innovation' and 'pushing the limit' - the classic Toyota Crown serves as an artistic masterpiece that appeals to connoisseurs of refined, high-performance quintessential experiences.