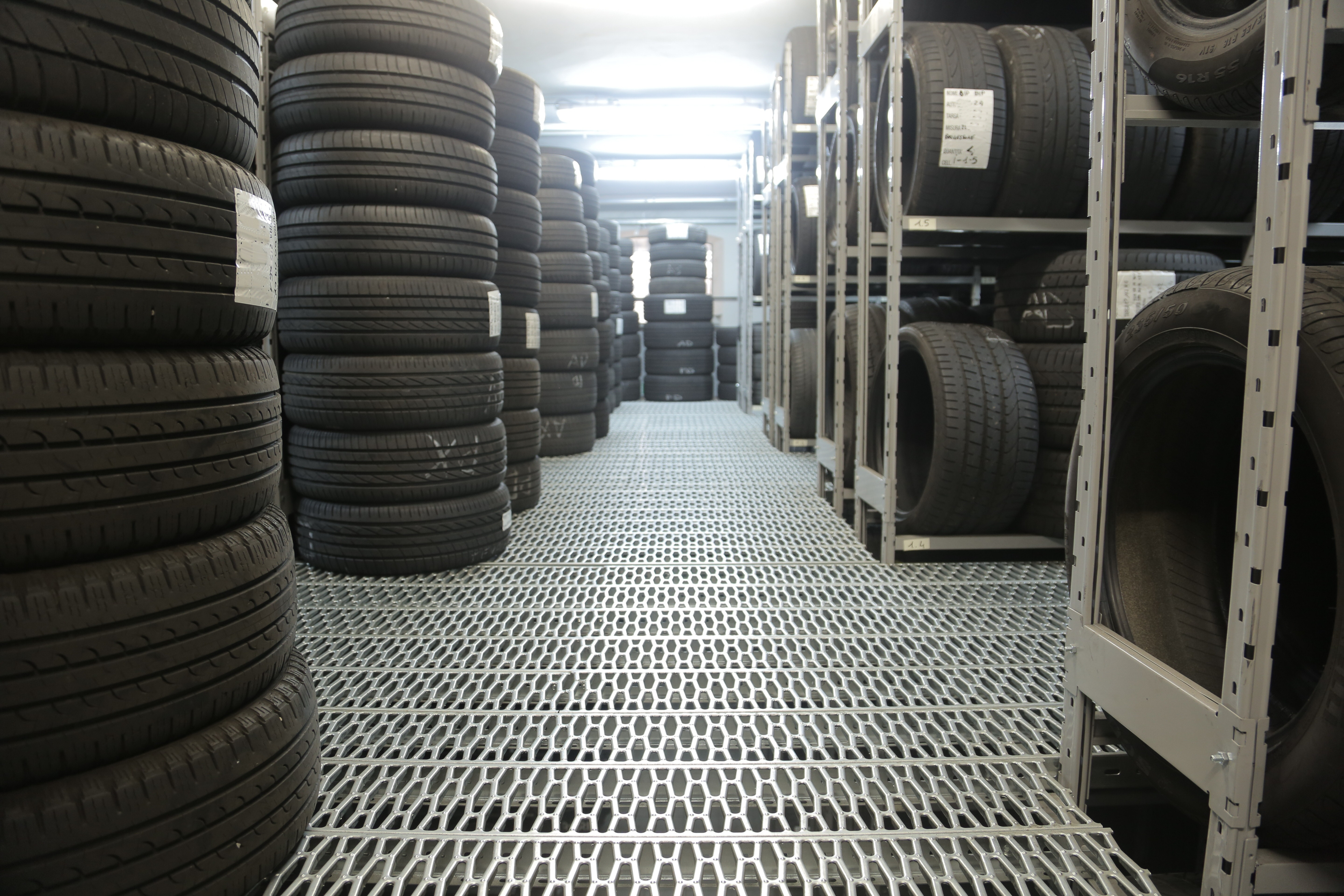 Car maintenance is paramount for on-road safety and performance, regardless of how solid, durable and reliable your vehicle may be. If you own or are planning to purchase a Toyota, we advise you to prioritize regular maintenance for optimum quality and performance. To help you with this, we've compiled a list of 10 tips to follow to keep your Toyota in the best shape possible.
Check Your Fluids
Our technicians at Markazia Toyota's authorized service centers will inform you about which fluids are low, the best substitutes and when they need to be replenished or changed. To keep your car running smoothly, be sure to schedule regular check-ups with your local Toyota dealership.
Check Your Brake Pads 
Consistently inspect the brake discs, drums and hoses to ensure that your vehicle's braking system is functioning properly. Don't allow the brake pads to get too thin, as this could damage the discs and even the calipers. It's also important to keep an eye on the brake fluid level and top it up as needed. If you notice any leaks, have the technicians at Markazia Toyota's authorized service centers conduct an inspection immediately.
Check Your Tire Pressure
Sustaining the correct tire pressure is fundamental, otherwise you may face accelerated tire wear and reduced fuel efficiency. Fortunately, you can reliably monitor the tire pressure yourself if your Toyota vehicle is equipped with a tire pressure sensor that measures and tracks the amount of air pressure in each tire, guaranteeing that you and your passengers remain safe while on the road.
Check Your Air Filters 
Regularly check your air filters so they remain clean and functioning properly. This helps maintain the quality of air entering the engine, which in turn affects the vehicle's acceleration and contributes to improved fuel economy. It's recommended to repeatedly change the filter to prevent debris from disturbing the engine's performance.
Understand Warning Lights 
You must know the meaning of the warning lights on your dashboard to address any potential issues you may encounter. When you turn on the engine, the ignition, battery, oil, coolant and brake lights should flash briefly. If any of these lights remain illuminated, then there is an issue that requires prompt action.
Get Your Car Serviced Regularly
For optimal performance and higher resale value, regular Toyota maintenance is key. It's important to follow the manufacturer's suggested periodic maintenance schedule and conduct regular check-ups, without exceeding the recommended intervals.
Keep Your Car Engine Clean
Regularly cleaning your car engine is pivotal for maintaining its best possible performance and extending its lifespan. To achieve this, it's important to use a special cleaner and clean the engine correctly to avoid any damage to sensitive parts.
Maintaining Fuel Economy
Driving steadily, avoiding excessive speeds, removing any excess weight from the vehicle and limiting the use of air conditioning all contribute to fuel efficiency while driving.
Cover Your Car
To avoid potential problems and damage to the engine and other parts, make sure your car is covered to prevent dust and dirt from entering.
Always Use Genuine Spare Parts
By using genuine Toyota spare parts, you can guarantee maximum car dependability, strength and reliability. Non-original spare parts can affect your car's performance, reduce engine lifespan and void the manufacturer's warranty.
Now that you've learned the best tips for maintaining your Toyota vehicle, we advise scheduling a comprehensive check with us to keep your car safe, reliable and in top performance throughout its lifespan while preserving a high resale value.
Frequently Asked Questions (FAQs)
Is Toyota car maintenance expensive?
Toyota car maintenance can be costly if proper routine care was not extended. However, following a maintenance schedule - including regular oil changes and checks of fluids, filters, brake pads and tires - can help lower long-term maintenance costs.
Are there Toyota service centers in Jordan?
Yes, Markazia Toyota operates authorized Toyota service centers throughout Jordan.
Authorized Toyota Service Center Locations
Al Bayader Service Center - Industrial Area
Lexus Service Center - Al Bayader - Industrial Area
Marka Service Center - Marka Bridge
Spare Parts Centers
Marka 
Zarqa
Irbid
Al Bayader
Aqaba
How often should I change the oil in my Toyota car?
Oil change intervals vary by model and driving conditions. Generally speaking, it is recommended to change the oil every 5,000 km or every 6 months, whichever comes first.
How do I know when my Toyota car needs maintenance?
Dashboard warning lights or display notifications indicate when maintenance is required. You are also advised to keep track of scheduled check-ups and refer to the owner's manual or contact a local dealer for more information regarding Toyota car maintenance.