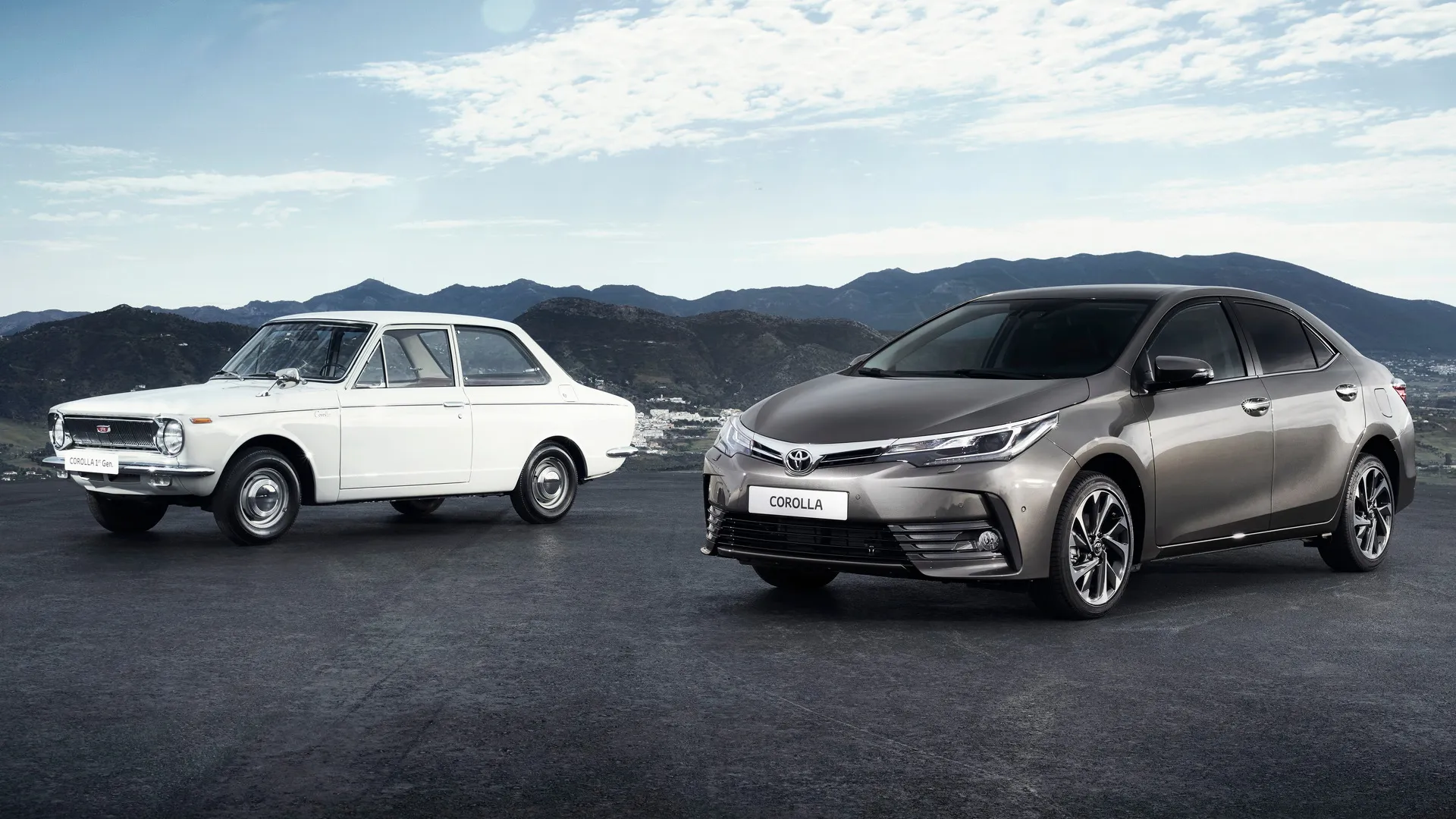 Tuesday, 10 January, 2023
8 Reasons Behind the Exceptional Reliability of the Toyota Corolla
You've likely noticed that various Toyota Corolla models are almost always present on the road. If you haven't already, take a closer look while on your next trip, and you will! But what makes the Toyota Corolla so prevalent?   Like all Toyota cars, the Toyota Corolla has upheld its stellar reputation and widespread popularity within the automotive market and is currently available in several body styles, including hatchback, station wagon (family saloon) and sedan.
Within the hybrid sphere, the Toyota Corolla Hybrid has established its dominance. Distinguishing itself from competitors, it features eye-catching details and a hybrid electric engine that delivers unprecedented levels of driving enjoyment by combining the power of both motors for smooth and dynamic acceleration. 
If you're wondering what gives the Toyota Corolla its unique performance, strong preference amongst car enthusiasts and top ranking as one of the best compact vehicles, read on:        Wide Availability
Millions of Toyota Corolla models are manufactured globally due to high demand throughout different continents. This consistency of availability and dedication to production are the biggest reasons for the Toyota Corolla securing its standing among the world's best-selling cars. 
Continuous Innovation
The Toyota Corolla is currently in its twentieth generation, further emphasizing Toyota's commitment to keeping up with the times. That being said, every generation comes with unique features that spike the interest of both previous owners and new prospects on the hunt for something modern yet affordable.
Simple and Reasonable
Combining simplicity and affordability, the Toyota Corolla is one of the most moderately priced vehicles in its class, while never compromising on quality. Exuding a sense of effortlessness, it poses little to zero complications and has the requisite maneuverability to get drivers around, ultimately contributing to its global popularity.
For this reason, you might assume it requires frequent and costly maintenance services, but that couldn't be farther from the truth, as attested to by many owners across the web.
Reliability and Longevity
Not many cars are as trustworthy and durable as the Toyota Corolla, running for as long as 482,000 kilometers and even farther, making it the ideal choice for those on the lookout for a vehicle with the stamina to last at least a decade.
Steady Resale Value
The Toyota Corolla is known for retaining its value, which is regarded by many owners as a key advantage. Among some of the most highly demanded cars in the world, estimates show that one Toyota Corolla is purchased every 37 seconds across its production run, explaining why many older Toyota Corolla models continue to hold their value and are still being sold for decent prices today. 
Fuel Efficiency
The Toyota Corolla runs 16 kilometers per liter on highways and 12 kilometers per liter on city streets. While these numbers are incredibly impressive, wait till you find out the Toyota Corolla Hybrid's numbers - 22.5 kilometers per liter on city streets and 22 kilometers per liter on highways - outshining numerous cars in terms of excellent fuel economy and reduced environmental footprint. 
Comfort and Infotainment
Considering how much time we spend in our cars, comfort and entertainment have become a must. The interior of the Toyota Corolla ensures ultimate comfort and luxury on every trip thanks to spacious seats, efficient heating/cooling systems and other sleek design touches. The Toyota Corolla packs sophisticated technology features for an exceptional driving experience on the road - encompassing a seven-inch touchscreen, six-speaker stereo system, Wi-Fi and Bluetooth connectivity, two USB ports and so much more. 
Safety and Security
The Toyota Corolla is categorized as one of the safest compact cars in its segment, and rightfully so. Its advanced safety features are bundled under the innovative Toyota Safety Sense 2.0 - including a pre-collision system, lane departure warning and blind spot monitoring, to name a few, consequently granting the vehicle a five-star overall safety rating. 
Have these eight attributes swayed you in the direction of a Toyota Corolla? If that's the case, visit the Markazia Toyota showroom on Mecca Street to check out for yourself our available Toyota Corolla and Toyota Corolla Hybrid models, and choose the one that best suits your needs!