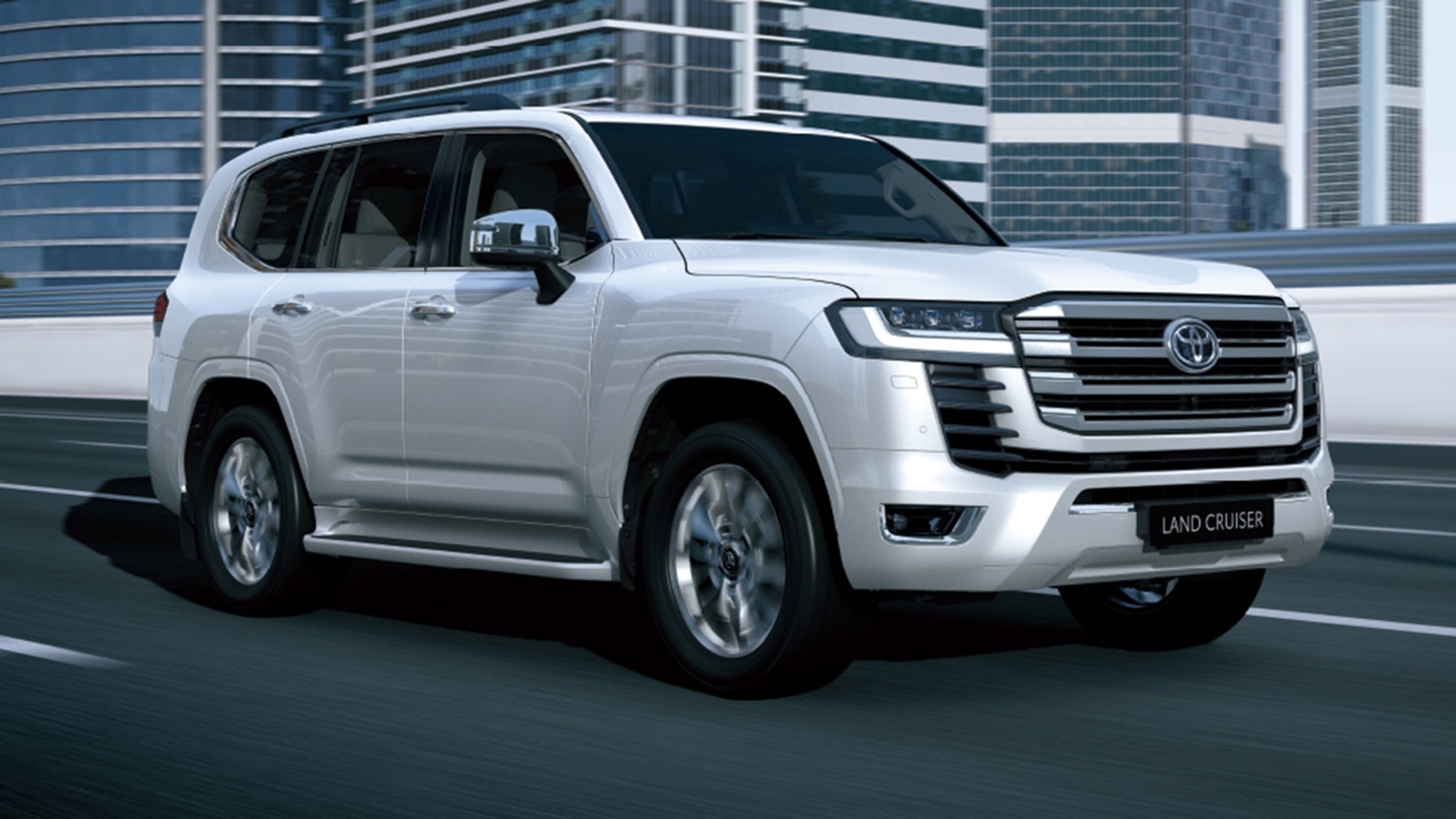 Wherever they go and whatever they do, larger families usually have very special demands, and transport is no different. Since smaller cars won't do the trick, a bigger brood needs a family car that meets their requirements and matches their budget; one that guarantees solid performance, fewer maintenance interruptions, excellent safety and convenient luxury at a suitable price. In this blog, we're sharing with you five top tips to help you make the right decision when buying a new Toyota family car. 
Prioritize Safety Ratings
When it comes to finding the right family car, safety comes first. Carefully researching safety ratings online can help you determine, for example, the extent to which a collision may impact the vehicle and its passengers. In this particular aspect, Toyota reigns supreme, introducing models like the Toyota Highlander, Toyota Land Cruiser and Toyota RAV4 with impeccable safety and security options such as airbags, Adaptive Cruise Control, Toyota Safety Sense™ and many more.
Pick a Car within Your Budget
Buying a car shouldn't affect your family's financial comfort, which is why setting a feasible budget is so important. Once that's done, you should start weighing out the vehicle's features and associated costs like resale value, maintenance and fuel consumption. You may even want to look into hybrid family cars; the Toyota RAV4 is a great choice in terms of fuel efficiency. 
Choose a Trustworthy Brand 
Opting for a reliable car eventually saves you lots of money and effort, allowing you to avoid frequent downtime and sudden maintenance costs. As one of the most trusted brands on the market, Toyota presents numerous family options, partnering with distributors that truly care about providing dependable maintenance services in terms of both quality and price.
Understand that Your Needs Dictate Your Decision
The size of your family, where they live and the activities they enjoy are key factors when choosing your vehicle. For example, a larger family could need a 7-seater car, something like the  Toyota Fortuner or the Toyota RAV4, both of which are 4x4 rides, possibly even the Toyota Land Cruiser, which is perfect for residents of areas that experience rainfall and harsher weather conditions. 
Make the Most Out of Your Budget
When buying a family car, your budget should match your current financial situation. Then, you need to secure the best deal possible by finding a suitably priced ride that's economic in terms of fuel consumption and maintenance costs, among other aspects. Toyota cars are perfect for this. 
While shopping for a family car, make sure you browse around carefully and choose one that combines safety, comfort, luxury, fuel efficiency and great driving. Once these boxes are ticked, you can rest assured that you've made the right decision and can now welcome a new member into the gang.
Frequently Asked Questions (FAQs)
Which 7-seater car is the best buy?
There are a number of 7-seater car options you can choose from based on your budget and personal requirements, including the top-selling Toyota Fortuner.
Which is the best long-lasting car?
Toyota manufactures several models that are known for their exceptional durability and performance, making them ideal for the long-term, such as the Toyota Fortuner, the Toyota RAV4, the Toyota Highlander and the Toyota Land Cruiser.  
Are SUVs family cars?
Yes, thanks to their excellent safety, security, durability, stability, interior space and infotainment systems.  
Which is the most economical family car? 
Hybrid family cars are considered extremely fuel-efficient, with Toyota ensuring low maintenance costs and frequency.