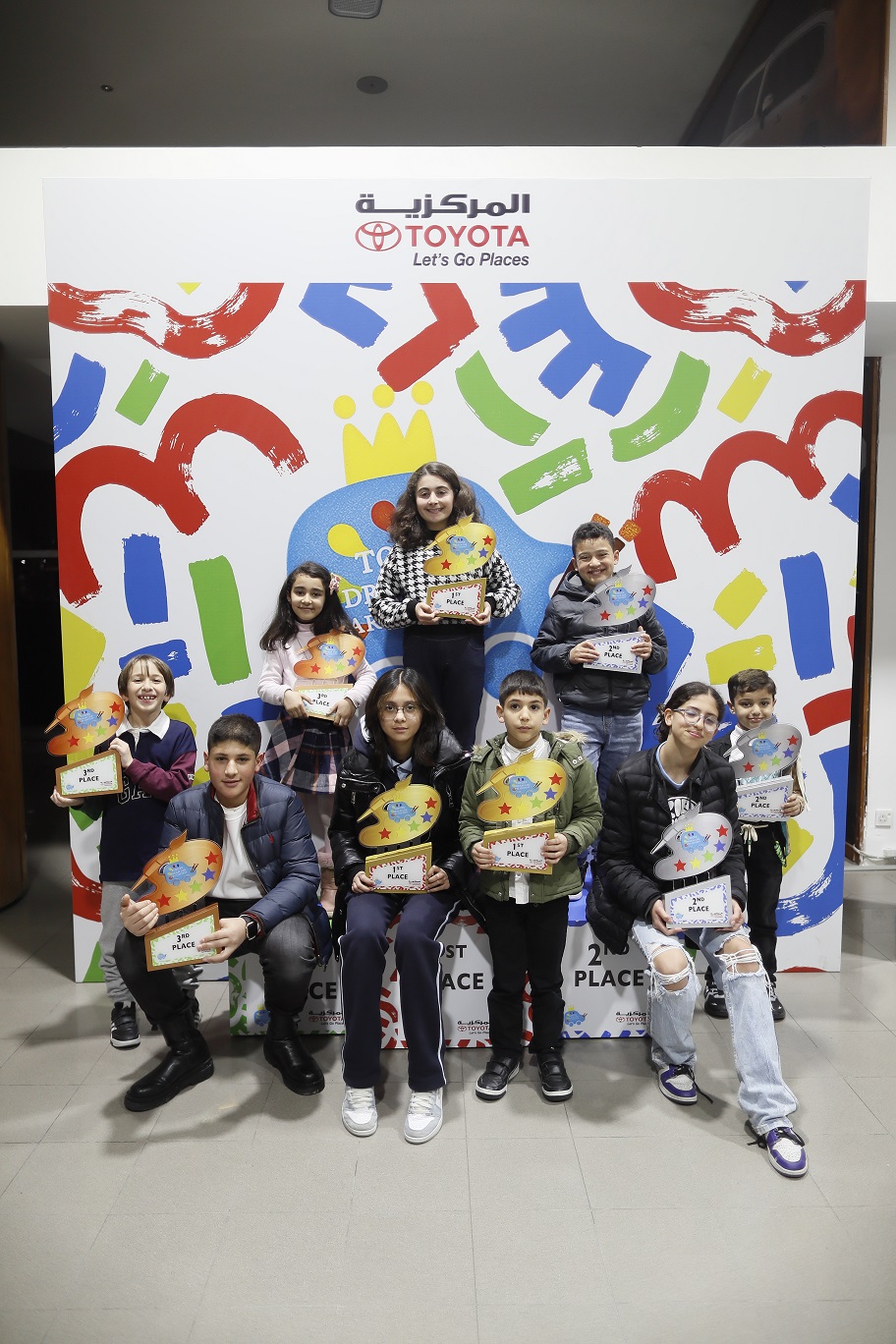 Markazia Toyota recently marked the remarkable success of its 16th Toyota Dream Car Art Contest in Jordan, which saw hundreds of talented children across three age categories - 7 years and under, 8-11 years and 12-15 years - unleash their creativity by envisioning and drawing innovative means of transportation.
Following intense competition, a jury panel of influencers selected three winners for each age category, who were announced during an awards ceremony hosted by Markazia Toyota at its showroom. Laith Musallam, Jude Qasem and Waseem Awadat clinched the top three spots, respectively, in the first age category, while Zain Al-Naser, Nael Esteitieh and Rashid Khalaf took the top three places, respectively, in the second age category. Meanwhile, Sarah Abu Shawish, Reina Musallam and Mohammad Al-Sadeq secured the first three positions, respectively, for the third age category.
The first-place winners from each category won an iPad and Apple Pencil each, whereas the second and third-place winners received art supplies packages. As country representatives, the artworks of the first-place contestants will compete against other country winners in the World Contest - to be held this year in Japan - where a cash prize awaits the global champion. 
Expressing his delight at the contest's success in its 16th edition, which falls under the company's social responsibility activities, Markazia Managing Director, Nadim Haddad, stated, "We are proud to continue inspiring Jordanian children every year to imagine unconventional cars and innovative modes of transportation, while presenting them with the opportunity to showcase their unique creations to the world. Congratulations to our three winners; we wish them every success in the World Contest."