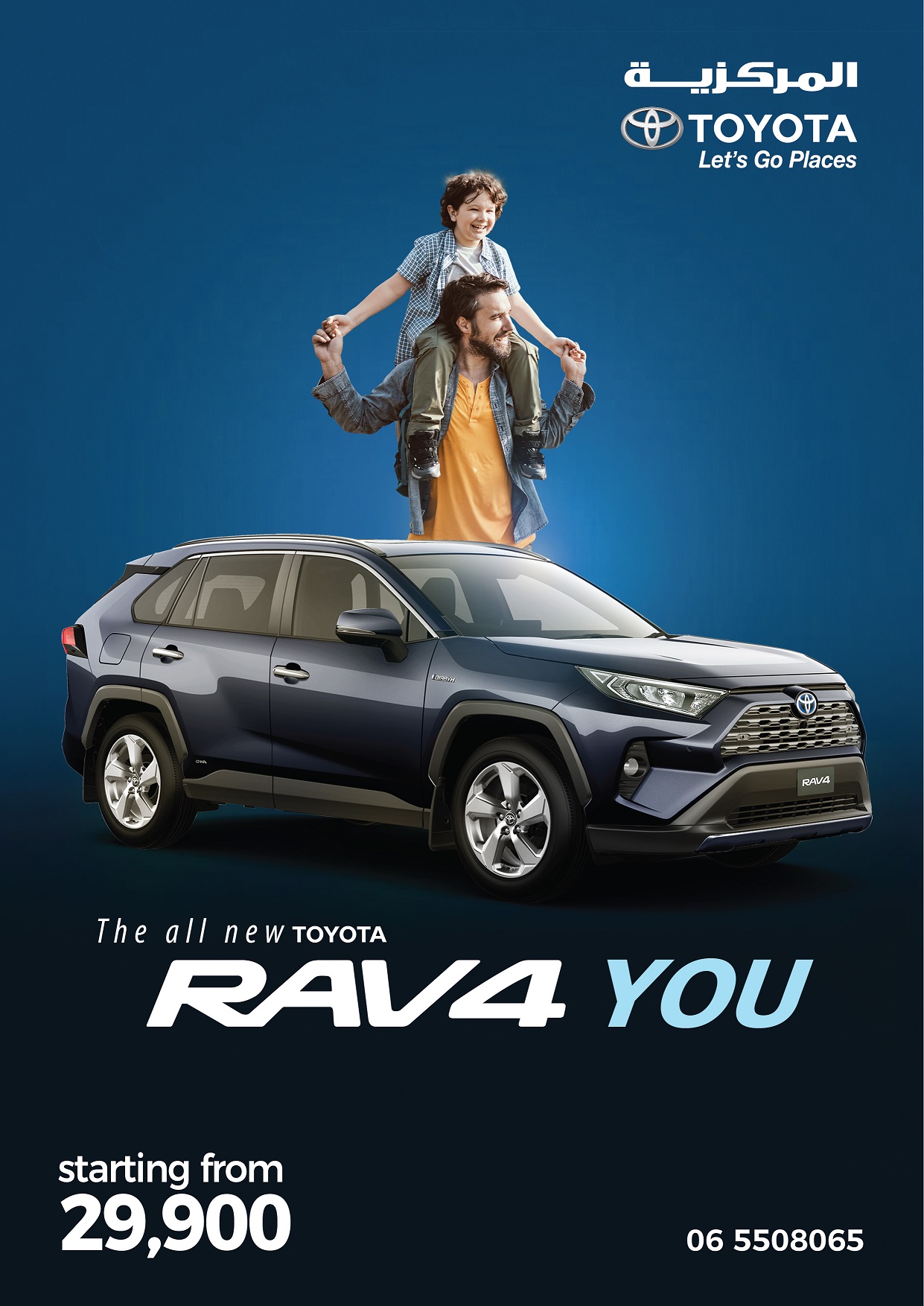 Wednesday, 25 September, 2019
Amman, September 2019: Markazia Toyota is presenting car enthusiasts with the chance to own one of the top-selling crossover vehicles in the market; the all-new 2019 Toyota RAV4 Hybrid. Now available at the Markazia Toyota showroom, the fifth-generation model combines an eye-catching sporty feel with cutting-edge performance and best-in-class fuel economy.
Delivering improved cabin comfort, the 2019 Toyota RAV4 Hybrid is ideal for family trips, with a more dynamic design that sets it apart from previous models within its segment. Now lighter than ever, the car boasts sleek, minimalistic interiors - complemented by a range of advanced control features, larger cargo space, convenient fold-flat seats, as well as exceptional safety specs. These include nine driver and front passenger airbags, an anti-lock braking system (ABS), enhanced vehicle stability control (VSC), pedestrian detection, rear LED fog lights and much more.  
In terms of performance, the versatile model is powered by a 2.5L engine that produces 215 HP and 213 Nm of torque, with a 'drive on any road' capability, greater aerodynamism due to the sharp creases on its exterior and impressive fuel efficiency thanks to its all-new hybrid technologies - making the 2019 Toyota RAV4 Hybrid a distinctive addition to the manufacturer's eco-friendly vehicle lineup.