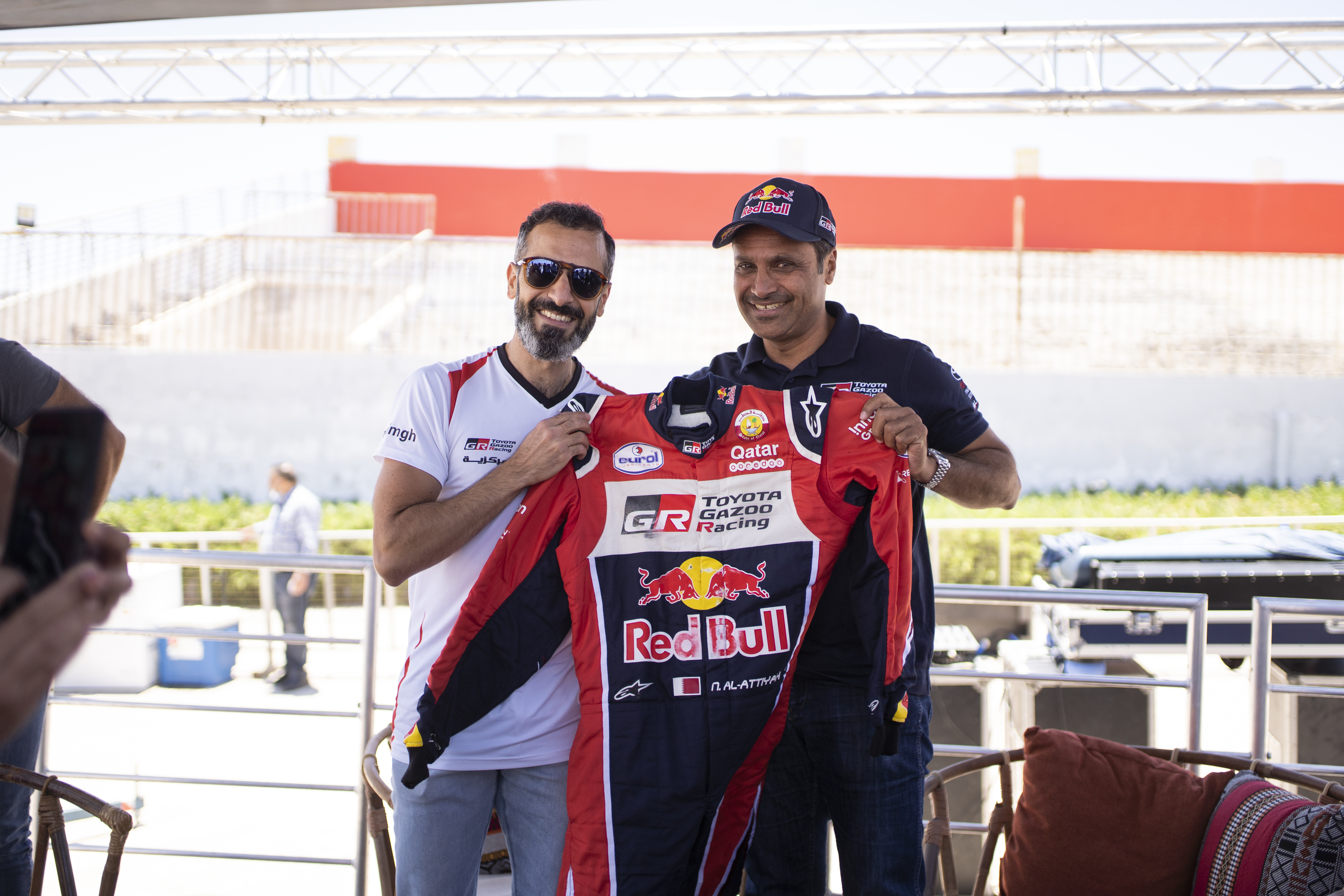 Amman, May 2021: As part of its commitment to supporting young Jordanian and Arab athletes - both males and females - Markazia Toyota recently announced its sponsorship of Qatari rally champion, Nasser Al Attiyah, during his visit to Jordan to participate in the Middle East Rally Championship this May.
Under the sponsorship, Markazia Toyota presented Al Attiyah - who has claimed 65 race wins and numerous world titles to date - a Toyota Yaris GR to drive on the Manja International Circuit and during upcoming rally preparations.
"As a young Arab professional with dozens of international titles and a member of the TOYOTA GAZOO Racing team, Al Attiyah is a true source of inspiration for young Jordanian women and men aspiring to seal their names on the global sports map, even beyond the automotive world. Under the Toyota Way 2020, Toyota Motor Corporation has promised to produce happiness for all. As Toyota's sole distributor in Jordan, we will strive to fulfill this promise by supporting athletes - both seasoned professionals and promising newcomers - while showcasing their achievements and our pride in them both locally and internationally," commented Markazia General Manager, Nadim Haddad. 
Al Attiyah is the Production World Rally Champion for 2006; two-time WRC-2 Champion for 2014 and 2015; holder of 16 Middle East Rally Champion titles; four-time winner of the FIA World Cup for Cross-Country Rallies; and triple Dakar Rally winner for 2011, 2015, and 2019. His three victories in the Dakar Rally made him the only Middle Easterner and West Asian to win the competition more than once. Additionally, Al Attiyah won the Silk Way Rally in a Toyota Hilux for the Toyota Gazoo Racing team in 2019.