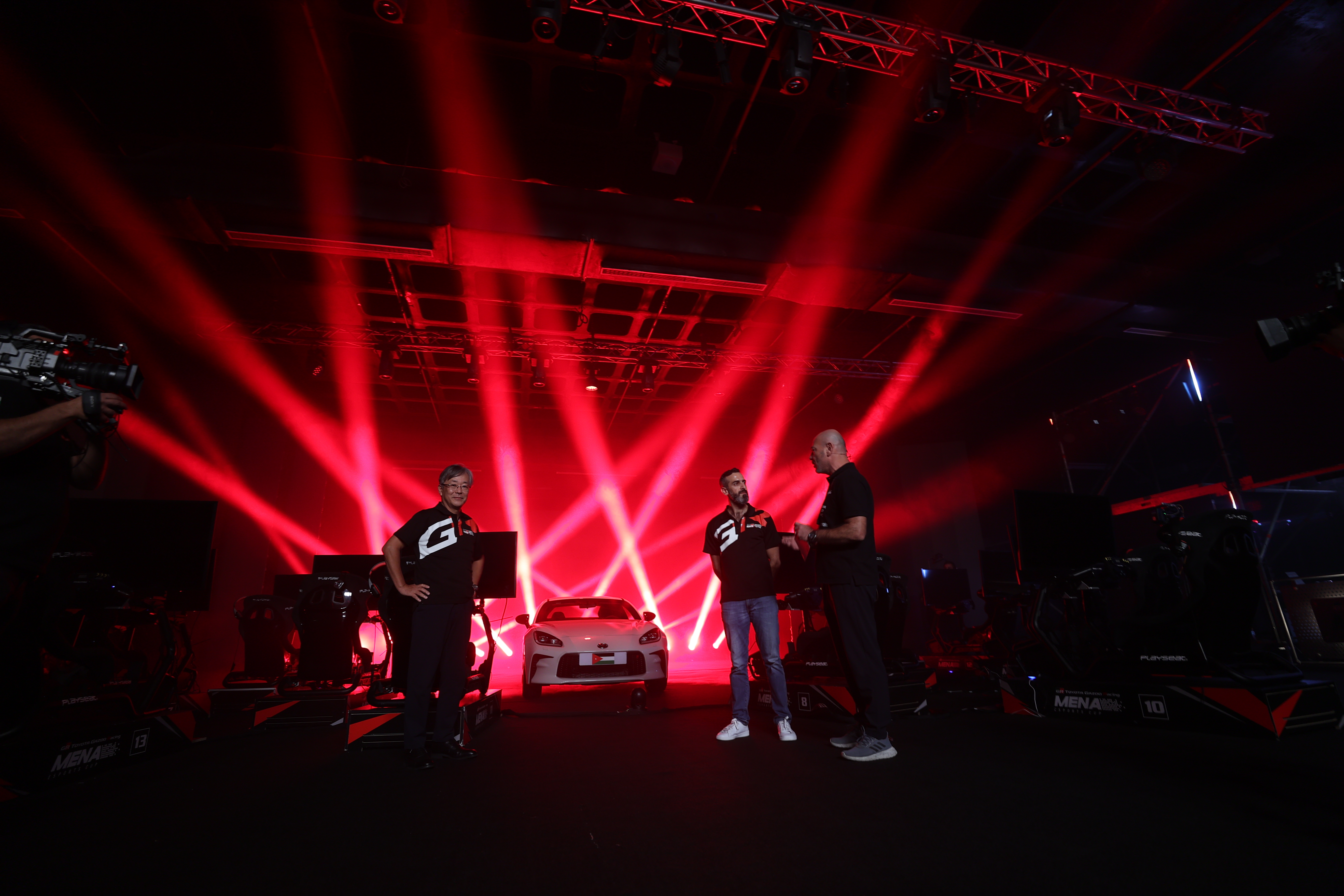 During the finals of the 2022 'Toyota GAZOO Racing MENA Esports Cup'
Amman, October 2022: Toyota Motor Corporation has commemorated the official regional launch of the all-new 2023 Toyota GR86 - 'when analogue meets digital' - in the Jordanian capital, Amman, in the presence of Toyota distributors from across the MENA region and a host of local and regional media entities. The digital launch took place on Saturday 8 October, 2022, at Zara Expo, amidst the electrifying finals of the 2022 Toyota GAZOO Racing MENA Esports Cup, which recently concluded its activities in Amman.
The all-new 2023 Toyota GR86 builds on the historic journey of the AE86 'HACHI-ROKU' - which presented drivers with a raw, unique experience and emerged, for several decades, as the go-to choice for racers, drifters and customizers - followed by the GT86, which won praise from motoring journalists worldwide for bringing thrills to drivers of all skill levels and transforming the definition of affordable sports cars.  
The key to the exhilarating world of GR, the all-new 2023 Toyota GR86 is powered by a 2.4L flat-four boxer engine with 228hp and 6-speed manual or automatic transmission. Sleek and sophisticated, its coupé body mixes weight-saving materials, such as an aluminum roof, with motorsport-inspired aerodynamics for class-leading handling and stability. The model comes with heated front seats, an 8-speaker sound system, dual zone automatic climate control and 8-inch multimedia touchscreen. Besides delivering spectacular performance, the vehicle maintains optimum safety and driving stability on the road with advanced safety technologies, including seven Supplemental Restraint System (SRS) airbags, Blind Spot Detection (BSD) and Lane Departure Alert (LDA), among other cutting-edge features.   
Commenting on the occasion, Nadim Haddad, Managing Director of Markazia - the sole distributor of Toyota, Lexus and Hino trucks in Jordan - stated, "We're incredibly pleased to have hosted the official regional launch of the all-new 2023 Toyota GR86 in Jordan, alongside the 2022 Toyota GAZOO Racing MENA Esports Cup finals. The perfect embodiment of analogue meeting digital, this superb vehicle is the product of the Toyota GAZOO Racing team; meeting the needs of professional motorsports drivers thanks to its deliberate design that allows them to enjoy an exceptional driving experience."