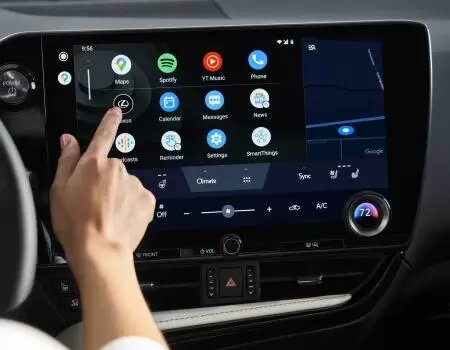 Tuesday, 21 December, 2021
Amman, December 2021: Reinforcing its commitment to achieving carbon neutrality and creating sustainable mobility for all, Toyota recently announced its strategy for Battery Electric Vehicles (BEV) at an event held at Toyota's MEGA WEB showroom in Tokyo, Japan. As part of the carbon neutrality strategy, Toyota is targeting the development of a full lineup of 30 BEV models by 2030, in addition to its wide-ranging electrified vehicle lineup that includes Hybrid Electric Vehicles (HEV), Plug-in Hybrid Electric Vehicles (PHEV) and Fuel Cell Electric Vehicles (FCEV). The full lineup will consist of models in both passenger and commercial segments globally.
After unveiling 16 new BEV models that are part of the new lineup, President of Toyota Motor Corporation, Akio Toyoda, announced that the company is targeting annual global sales of 3.5 million BEVs by 2030. Toyoda also revealed that Lexus will develop a full lineup of BEVs in all categories and achieve 1 million sales by 2030. Moreover, Lexus aims to sell 100% BEVs in Europe, North America and China by 2030 and globally by 2035.
"Energy plays a critical role in achieving carbon neutrality. At present, the energy situation varies greatly from region to region. This is exactly why Toyota is committed to providing a diversified range of carbon-neutral options to meet the needs and situations in every country and region. We at Toyota strive to be a company that contributes to the global environment, brings happiness to people and stays close to its customers. We want to pass on an ever-better future for the children of today and for those who will come after them. We always want the future to be brighter," commented Toyoda.
Toyota has been working on developing BEVs for 30 years. The EV Development Department was established in 1992, and the RAV4 EV was introduced to the market in 1996, before the release of the world's first mass-produced HEV; the Toyota Prius. At the same time, Toyota also began developing FCEVs that run on hydrogen, which finally led to the first-generation Toyota Mirai in 2014.
With the Middle East continuing to be a key focus market, Toyota and Lexus have launched an impressive lineup of electrified vehicles in the region, including six Toyota Hybrid Electric models - Corolla, C-HR, Corolla Cross, Camry, RAV4 and Highlander - and four Lexus Hybrid Electric models - ESh, RXh, LSh and UXh.